Valley Christian church youth
vacation bible school (VBS)
july 13-17 2020
We can't wait for VBS this summer, and we hope you are just as excited.
youth Group
Wednesdays 7pm
Our group is for students in 5th – 12th grades and is in session during the school year and takes the summer and holidays off. However we do have special events during those off times.
Be sure to enable your video and audio. Computers and tablets work best, smart phones work but it limits how many you can see at a time.
"And He said, "Truly I tell you, unless you change and become like little children, you will never enter the kingdom of heaven. Therefore, whoever takes the lowly position of this child is the greatest in the kingdom of heaven. And whoever welcomes one such child in my name, welcomes Me." -Matthew 18:3-5 NIV
ACT like kids!
Tuesdays 5:30pm - 7:00pm
This Sunday was scheduled to be the performance for ACT Like Kids. Although we obviously won't be able to have a live performance this year, we wanted to give you a little taste of what we had planned. As we put together our acts for this year, everything (except maybe our jokes) pointed to how much God loves us, and because He loves us, we are free to love others. Hopefully you will enjoy a chance to have an ACT Like Kids Sunday at your own home.
Love, Curt and Jane Eilert
THE JOKES:
I was going to make a belt out of watches, but then I realized that would be a waist of time.

Which country's population is the fastest growing in the world? Ireland. Everyday it's Dublin.

Want to hear something terrible? Paper. It's tear-able.

Past, Present and Future walked into a restaurant... IT WAS TENSE!

I only know a man who only knows 25 letters of the alphabet. He doesn't know Y.

Knock, knock. Who's there? Tacos. Come right on in!
BONUS: Suggestions for a quick Bible and art activity.
As a family, look for at least five Bible verses that have the word LOVE In them.
Suggestions to get you started: John 3: 16 & 17, 1 John 4: 7 & 8, 1 Corinthians 13: 4-8a
Then make a mini poster of the word LOVE. Include things that you love and who loves you. Color with crayons, markers or even water colors- whatever you have. As you are working, discuss ways you can know God loves you (experiencing Him), and how we can show others that you love them (reflecting Him).
Feel free to post pictures on the Valley Facebook page of your creations or ideas.
God Loves YOU!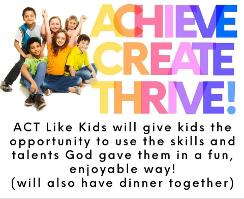 © Copyright Valley Christian Church