Valley Christian church youth
youth Group
Wednesdays 7pm
Our group is for students in 6th – 12th grades and is in session during the school year and takes the summer and holidays off. However we do have special events during those off times.
Be sure to enable your video and audio. Computers and tablets work best, smart phones work but it limits how many you can see at a time.
"And He said, "Truly I tell you, unless you change and become like little children, you will never enter the kingdom of heaven. Therefore, whoever takes the lowly position of this child is the greatest in the kingdom of heaven. And whoever welcomes one such child in my name, welcomes Me." -Matthew 18:3-5 NIV
ACT like kids!
Tuesdays 5:30pm - 7:00pm
An evening experience for 1st-5th Graders. ACT Like Kids will give kids an opportunity to use the skills and talents God gave them in a fun, enjoyable way! ACT stands for Achieve! Create! Thrive! (This will also include a dinner together every Tuesday night. There is a one time charge of $10 to help cover the food costs.)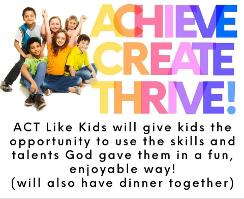 vacation bible school (VBS)
july 13-17 2020
We can't wait for VBS this summer, and we hope you are just as excited. Keep checking back for more info on this year's program. Here are some reminders of the fun we had last year!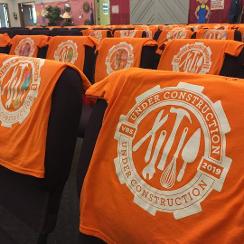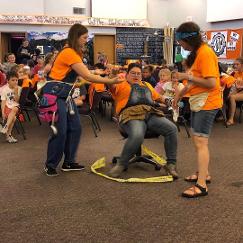 © Copyright Valley Christian Church